Global Vision & Strategy
Helping organisations achieve better outcomes through more connected and efficient ways of working.
Civica has a clear strategic focus to be the leading software partner for our markets. We deliver sustained growth through the development of innovative and cloud-based technology to improve customer outcomes. This is driven by investment in our people, products and operating platforms.
For all organisations the pace of change and expectation is accelerating and significant cultural, economic and technological developments are altering many of today's norms.
As a cloud leader for our markets with digital transformation we are able to unlock the enormous value held in data. As a cloud-led business, our vision is to harness the potential of digital, cloud and data together to support our customers.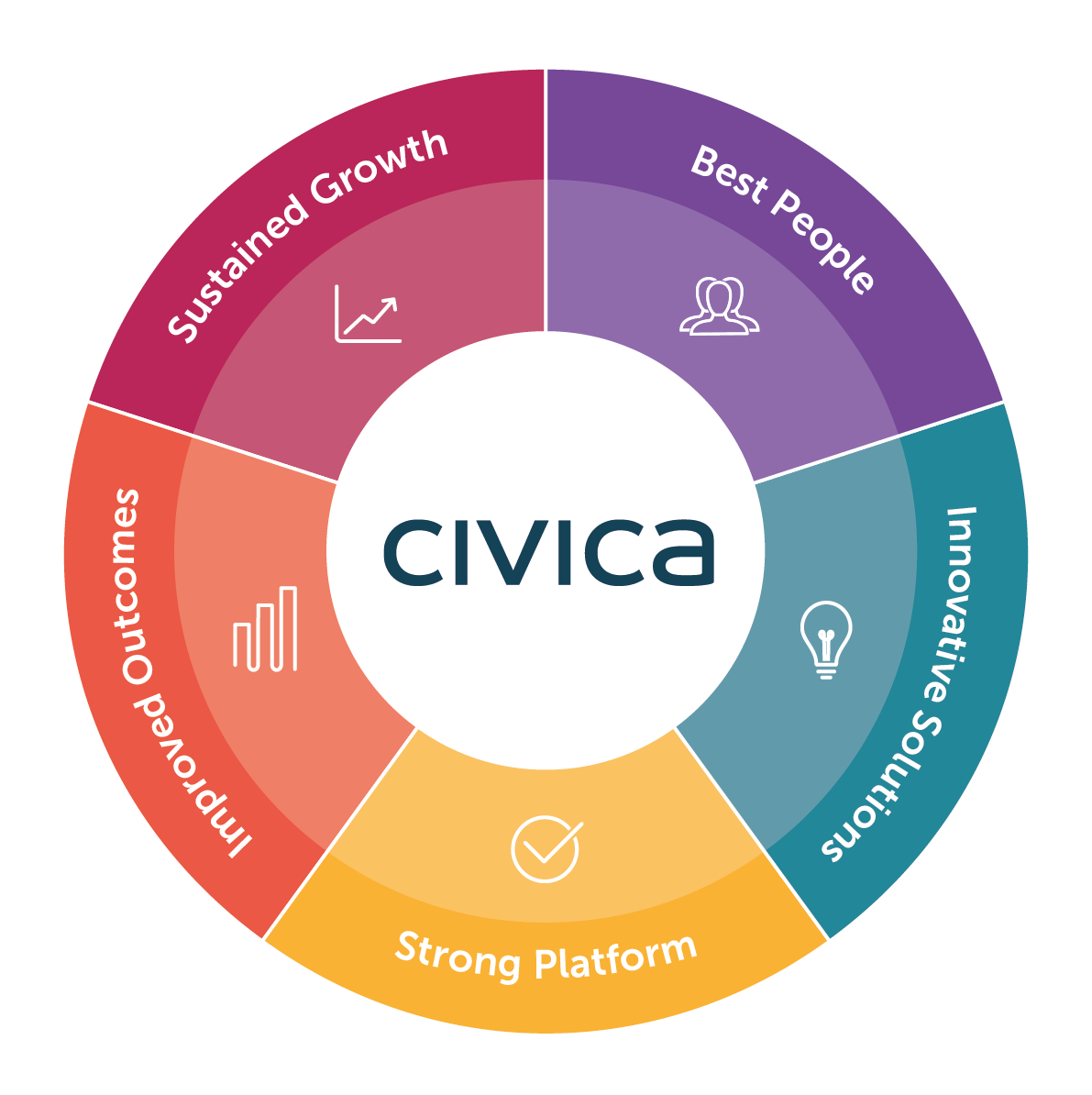 We will help organisations improve, modernise and ultimately transform their business.
Develop the use of our cloud software globally to implement policy, automate business activities and improve efficiency
Extend a new generation of digital solutions at scale in response to accelerating pace of digital transformation
Expand our managed services activities to deliver step change improvement and savings for customers