Sam Wilding, Account Manager (Public Sector team)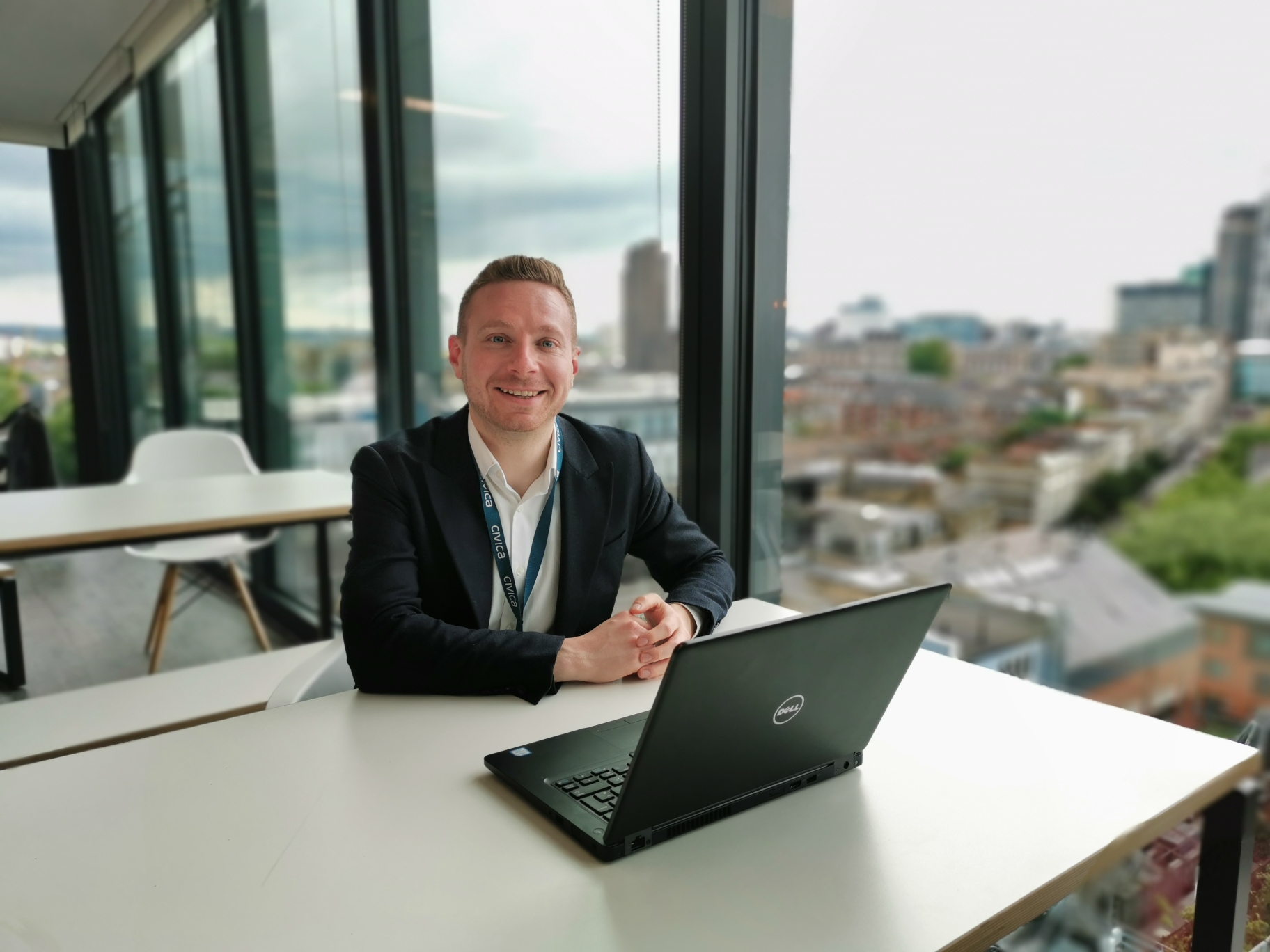 Before I joined Civica I knew I wanted to work somewhere with the size and scale to develop my career while also genuinely caring about employees. I've been with Civica for just over a year and it's exactly what I'd hoped it would be.
The culture is what stands out.
I can be extremely flexible in my work and have the freedom to work from home or customer sites. You're judged on what you deliver (rather than a first-in, last-out culture) and this means everyone can make their roles work best for them.
I relocated for this role, rather than working from home (which was my initial plan) and I'm really glad I did as there's a great camaraderie amongst the Sales team in London
We've got a great social scene.
We're all really good friends and it's a really fun team to work in. We do a lot outside of work together and a group of us recently ran the London Marathon in support of the NSPCC.
From my experience in Sales the two biggest motivators are the social aspect and then commission opportunity. At Civica the bonus structure's really appealing; and you have opportunities to earn quarterly and bi-annual bonuses.
Civica have a very strategic way of delivering sales.
We know that to maintain our status as an industry leader we have to keep driving forward and diversifying the services we offer.
We build strong relationships with our customers, we focus on their requirements and customise our services – optimising the end-product for each individual customer.
We always get feedback on projects – what we did well and what we could do better and this flexibility and transparency has been invaluable in helping me progress.
Working towards promotion to Senior Account Manager.
My manager has a very supportive management style and we talk several times a month around my development potential – where I want to be, and how will we get there.
He's always challenging me on what more we can offer our customers and asking if there's a better way of doing things. This guidance has been invaluable to my success - most notably recently taking over a small customer contract and increasing the profit margin by more than 1000%!
One piece of advice to anyone thinking about applying to work at Civica
Get involved in as much as you possibly can as the rewards are massive – not just work-related but socially too. If anybody is considering a Sales role at Civica then you won't find a much more supportive environment to work in.