Civica, an innovation leader for public services, has co-sponsored the Bath Hack 2021, a 24-hour virtual hackathon over a weekend in April.
Organised by the Bath Computer Science Society, the hack saw University of Bath students team up to create systems to win prizes in specific tracks.
Civica's Tech for Good track, asked teams to design a system which would make a positive difference for citizens in the aftermath of COVID-19 in the healthcare, education, housing and local government sectors. Either saving, enhancing or changing lives, the system would need to overcome challenges such as delivering remote or contactless services, accessing information and rebuilding engaged communities.
The winning system, Help Hub, builds on people's community spirit throughout the pandemic by linking volunteers with those in need. With volunteers usually assembling via decentralised social networks, the team designed Help Hub as a centralised web app to allow users to feel safe when requesting and responding for help, and bringing communities closer together.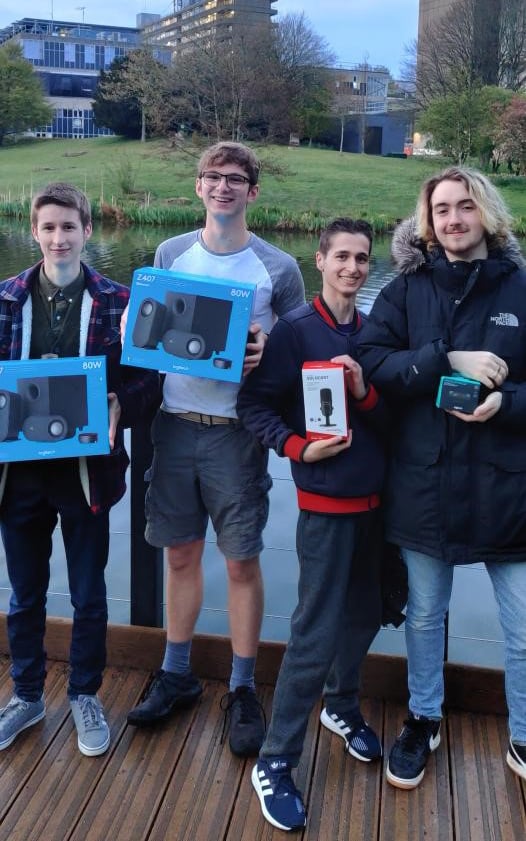 Data science offers huge potential to make a positive difference to the delivery of public services. We were thrilled to sponsor the Tech for Good track and engage with the next generation of talented data scientists."
Liz O'Driscoll, Head of Innovation at Civica
"Despite lockdown, hacks give people a virtual space to come together, innovate and improve society as a whole. Help Hub was an exciting concept with potential to rejuvenate some welcome community spirit."
University of Bath students and Hack organisers Alfie Richards and Joseph Cryer were delighted with how it ran.
"We were really impressed with the 20 teams' submissions. Thank you to everyone who took part and helped to make it happen. Participants have been in touch to tell us they learned a lot from building their projects and they really rose to the virtual challenge.
"Our aim was simply for students to have a fun weekend, come away with some teamworking experience and learn something new, while being creative. We also wanted to provide an opportunity to meet new people and make new connections in a year that's been particularly challenging for students."
The judges were very impressed with Help Hub. Alfie and Joseph added: "We appreciated how the winning team chose to take on some of the challenges the world is currently facing. Help Hub runs on React which the team actually learned during the Hack, which particularly impressed us."
Civica is currently funding a PhD at the Centre for Accountable, Responsible and Transparent AI (ART-AI) at University of Bath to address the challenges in the design, development and deployment of artificial intelligence to aid human decision making.