As coronavirus restrictions ease around the world, more colleagues are meeting up, and not just to collaborate and share ideas.
Civica's 2020 cohort of UK graduates recently reunited to embark upon a 16-mile section of the Shakespeare's Way Walk from Evesham to Stratford-upon-Avon. This charity fundraiser was the first opportunity to get together since the graduates' initial Civica induction in October 2020.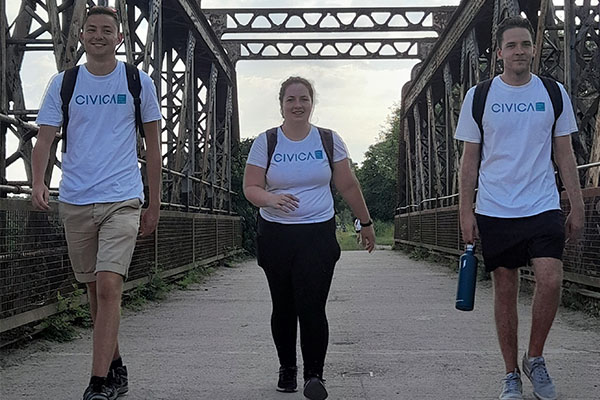 Using their annual Donate-a-day, where a colleague takes a day off work to give back to a charity or cause of their choice, the graduates chose to support four charities in their local communities. The Whitechapel Centre is Liverpool's leading homeless and housing charity; Julian House supports vulnerable and at-risk people across the South West; Second Step is a South West based mental health charity; and Salma Food Bank feeds individuals and families in the West Midlands and West London.r
Battling footpaths overgrown with stinging nettles and sweltering heat made for a calamitous journey, but the team persevered and raised a fantastic £2,000+.
Charitable endeavours reached outside the UK too. In memory of Martin, a developer in Civica's Population Health Intelligence team who passed away this year, the team spanning the UK and Singapore joined forces to cycle in aid of Martin's favourite causes. The first £250 raised would sponsor a brick in Martin's honour at the Codebreaker's Wall at Bletchley Park, as WW2 codebreaking was one of his great passions. Remaining funds would be split between three of Martin's favourite causes: animal charity Blue Cross; the National Autistic Society; and the National Museum of Computing.
In the UK, colleagues began the journey from Civica's Bristol hub all the way to London Southbank. A drizzly weekend, the team experienced punctures, twists, turns and mud galore. But there were plenty of highlights: traversing historic Bath, pear and ginger cake in Pewsey, the tranquillity of the country lanes, Windsor Castle, and a trip in a small ferry across the Thames at Weybridge to the finish line. A particularly poignant moment was when one passer-by, intrigued by the Civica flag, insisted on making a donation.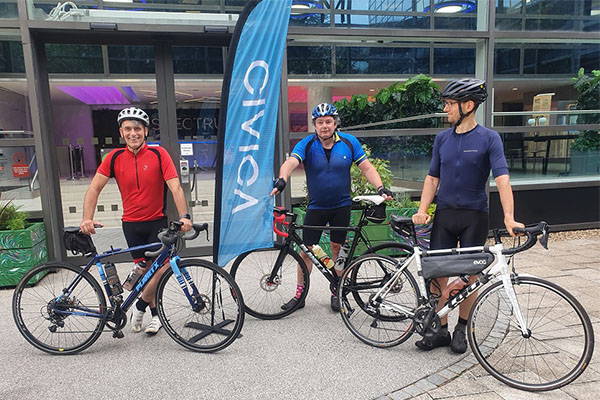 Over in Singapore, team members cycled up and back the old rail corridor, which runs from the north to the south of the city-state. After the obligatory morning downpour, all three set out on their hired bikes in the 90% humidity. Despite the sogginess on both sides of the world, the team raised an excellent £1,500.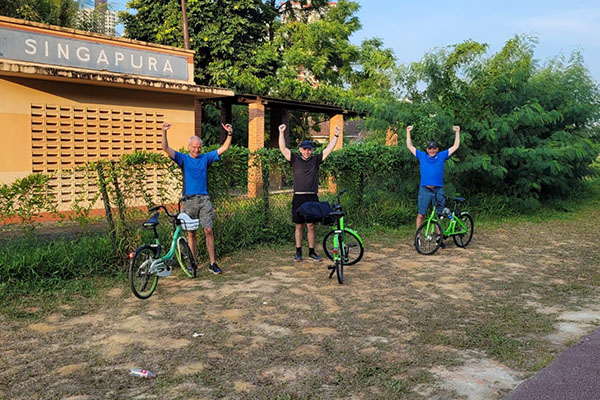 You can read more about charity and community at Civica here