UK-based, smart software provider Civica has announced key appointments at board and senior executive level, a move aimed at supporting the firm's ambition to strengthen its global leadership position in chosen markets.
Today's appointments take place against the backdrop of yet another buoyant year for Civica, building on over 22 years of solid year-on-year growth. Looking to 2022 and beyond, the company sees exciting growth opportunities both in the UK and internationally for its suite of software applications, which are already used by 2.5M public sector professionals around the world.
Helping to drive Civica's growth ambitions through his extensive knowledge of the global software sector will be Franck Cohen, who joins the Board as a non-executive director. Throughout his career to date, Franck has held senior positions - including at chairman and CEO level - for a diverse range of tech companies based in the USA, Denmark, Luxembourg and Germany.
Civica software is playing a vital role to help transform local authorities across Britain and the company sees major opportunities for growth in this sector in the years ahead, both in Britain and around the world. Leading the charge to capitalise on these opportunities will be Jeff Hewitt who becomes Executive Director – UK Local Government. With over 19 years' experience at Civica, Jeff has held several senior positions within the company, including as Managing Director and Operations Director for the housing and asset management division.
Meanwhile, Deane Greenouff joins Civica's executive team, heading up its housing & asset management division. Deane has held several senior roles at Civica over the past six years.
Tony Hughes, who previously headed up Civica's local government division, will resume his role on the executive team in the post of Chief Technology Officer (CTO). In his new role as CTO, Tony will focus on driving forward Civica's technology strategy and the alignment of its products to support future growth across international markets.
Finally, Luella Porter takes up the post of Group Chief Marketing Officer, where she'll lead the development and operation of Group marketing and communications activities globally. Luella is also responsible for Environmental Social Governance (ESG).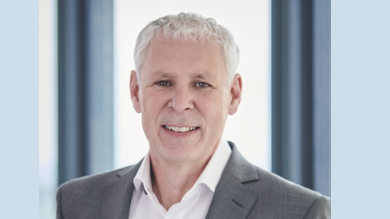 Wayne Story
Group Chief Executive Officer
Civica is one of the UK tech sector's true success stories, enjoying over 22 years of solid year-on-year growth. Our digital technologies are already trusted to deliver better outcomes for over 90 million people across the world and we are determined to build on that success to become a global leader in public sector software.
Critical to achieving this ambition is our people, including those who provide the leadership and vision to our 5,500 colleagues across the globe. I'm therefore delighted to welcome Franck Cohen to our board and to congratulate Deane Greenouff, Tony Hughes, Jeff Hewitt and Luella Porter as they take up their new responsibilities within our executive team.
With the wealth of experience and knowledge that Franck, Deane, Tony, Jeff and Luella bring to the team, we've never been in a stronger position to achieve our global growth ambitions.