Public protection, anytime, anywhere
A powerful, single public protection solution. Using Cx Regulatory Services cloud software you will increase successful outcomes, improve early intervention measures, and work smarter than ever before. It provides smart technology so public protection teams can manage:
Accelerate automation, deliver more responsive services and boost productivity by 40%
Seven reasons why public protection teams are moving to Cx
Effective, streamlined case management
Recognise the benefits of cloud software and automation
Fast access to contacts, assets, businesses, and vehicles on one platform
Enables mobile and offline working, on any device
Drives citizen self-service through Cx Citizen Portal
Flexible configuration to meet organisational needs
Better data insights to facilitate multi-agency working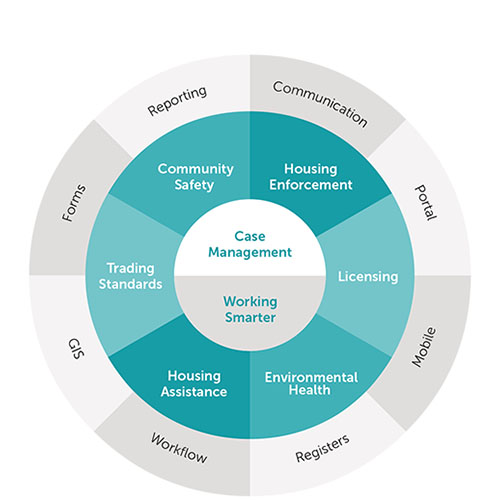 By clicking 'SUBMIT' I understand and agree to you using my information to respond to my enquiry and to email me further marketing communications from Civica. You can unsubscribe or select your email preferences at any time through our Email Preference Centre.
Privacy – At Civica we take your privacy seriously. We collect data via our web site to operate effectively. We will use the information you provide to respond to your enquiry, and to email you further related marketing communications from Civica.
You can read our full privacy notice here