We can help you unlock even more value from your investment in Digital360 and deliver on your digital transformation agenda with a new cloud service.
Our Digital360 software, which performs a key role in supporting and automating customer services in your organisation, is now available on Azure, offering you improved resilience and an enhanced user experience with new features and secure access on any device; enabling faster processing times, increased efficiencies and improved customer satisfaction.
We take care of security, maintenance and upgrades enabling you to unlock cost savings, streamline your operations and reutilise your resources.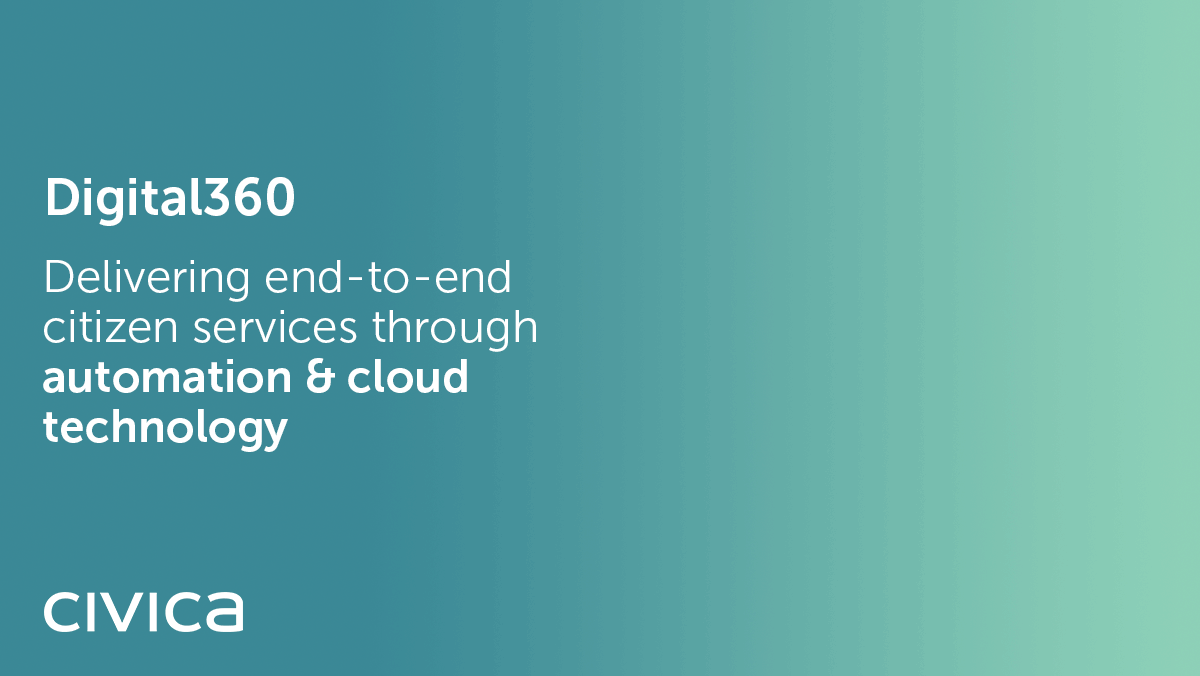 "As a trusted cloud partner, we're helping more than 2,600 public service organisations make every day better by harnessing the cloud's full potential."
Harold de Neef,
Group Cloud Director, Civica
Start the conversation about your migration today...
Simply complete the form below and your Account Manager will be in touch.
By clicking 'SUBMIT' I understand and agree to you using my information to respond to my enquiry and to email me further marketing communications from Civica. You can unsubscribe or select your email preferences at any time through our Email Preference Centre.
Privacy – At Civica we take your privacy seriously. We collect data via our web site to operate effectively. We will use the information you provide to respond to your enquiry, and to email you further related marketing communications from Civica. You can read our full privacy notice here.