Our Global Vision & Strategy
Helping organisations achieve better outcomes through more connected and efficient ways of working.
We aim to be the leading IT-based services partner in our chosen markets, putting ideas into action alongside our customers through a unique combination of people, technology and business process expertise underpinned by our core values.
For all organisations the pace of change and expectation is accelerating and significant cultural, economic and technological developments are altering many of today's norms. In particular, the digital revolution is driving rapid and far-reaching change which is set to re-shape both the customer experience and also the underlying business model.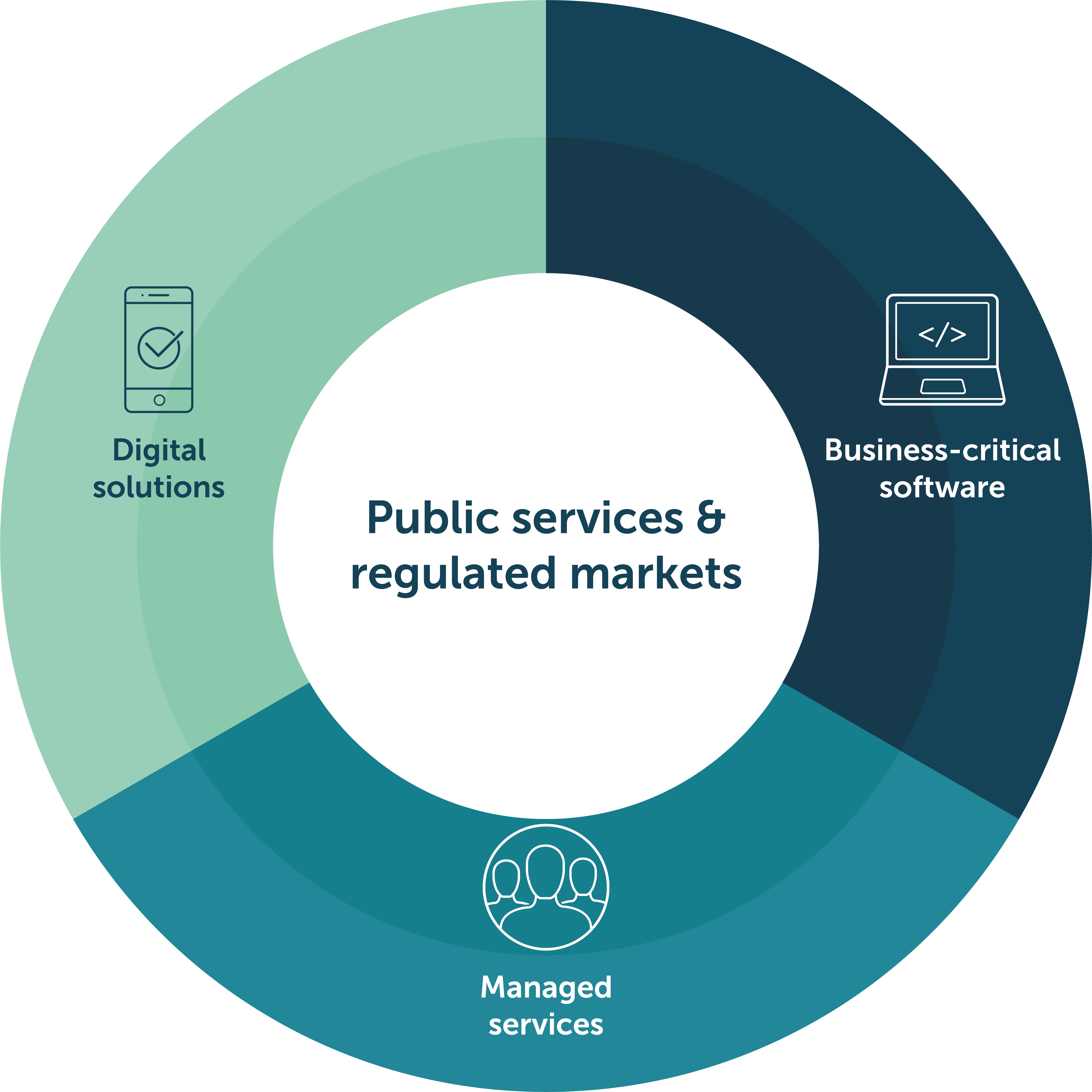 We aim to sustain our performance through the continued successful execution of our strategy in sectors where we have significant expertise, to help organisations improve, modernise and ultimately transform core activities while achieving significant efficiencies.
Develop the use of our specialist software applications globally to implement policy, automate business activities and improve efficiency
Extend a new generation of digital solutions at scale in response to accelerating pace of digital transformation
Expand our technology-based managed services activities to deliver step change improvement and savings for customers