Why Civica?
We aim to ensure we are a great place to work and continue to be an employer of choice that attracts the highest calibre of employee.
Our people, their know-how and their commitment to do well for customers, colleagues and communities is our defining characteristic. So we continue to recruit and retain people with the values, ability and attitude to succeed.
Our 'can do' attitude
Here at Civica we love working with people who care and have a 'can do' attitude to life and work. We're not just bursting with fresh ideas – we also make them happen!
I have worked with a variety of public sector clients which has been very rewarding and enriching. The development team around me are brilliant and willing to go the extra mile to achieve excellence. Senior members are very supportive and work as an integral part of the team which is an added benefit.
Vinod Salian - Business Analyst
The first day I walked in through the doors at Civica I was welcomed by an amazing enthusiasm and willingness to engage. People seemed happy having me as part of their team and interested in what I could bring to the table. When I present ideas, my manager helps me bring them to life. I am credited with owning my ideas and my preferences are acknowledged. My university mates are really impressed with the complexity and challenge of my projects at Civica – but that's why I'm here!
Tim Kerrison (Civica Australia)
Better together
On our own we're good… but together, we're great! At Civica, we thrive on team work as we achieve the best results when our talented individuals create together.
The best thing about working at Civica is the people. I get on very well with everyone on my team and they're extremely helpful if you have a problem or need guidance.
Adam Clark - Apprentice Software Engineer
Innovation at heart
If you're full of creative ideas, you'll fit in perfectly. In this fast-paced world, our customers' needs are changing on a daily basis so it's crucial we innovate to create great customer experiences. We're looking for smart people we can learn from too and help influence our future.
My work environment encourages innovation and we're forward thinking in our design and development practices. We have great technical resources, excellent training and work in a thriving community of people who share ideas. If you are driven and ambitious, Civica is a great company to build a career with.
Jonny Muir - Head of Design
Adding value
Our work across the public sector means we make a real difference to peoples' lives across the globe. So if you want a role which matters, you'll find an incredibly rewarding career working across sectors including local and central government, schools, housing and health care.
Rewarding our people and celebrating our success
Across Civica, we love to recognise and appreciate great performance. So when you work hard, we notice! From our C Stars reward programme which offers you shopping and leisure vouchers, to our annual Employee Awards programme, we promise that all your efforts will be rewarded.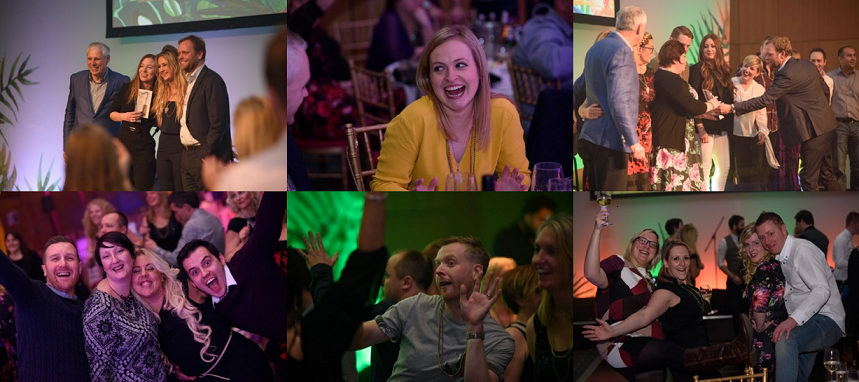 A career, not just a job
As a Gold 'Investors in People', we recognise our people are an invaluable asset. Our Civica Academy encourages you to not only explore but also reach your full potential. The academy is a full programme of training, development and talent management to support you throughout your career and give you the competitive edge you need.
All new employees are invited to our 'First Impressions' training day, to give you a taster of the business and meet your new colleagues.
We also offer programmes including 'Potential' and 'Raising the Bar', providing management and leadership skills to support growth and motivate our teams, as well as customer-facing training.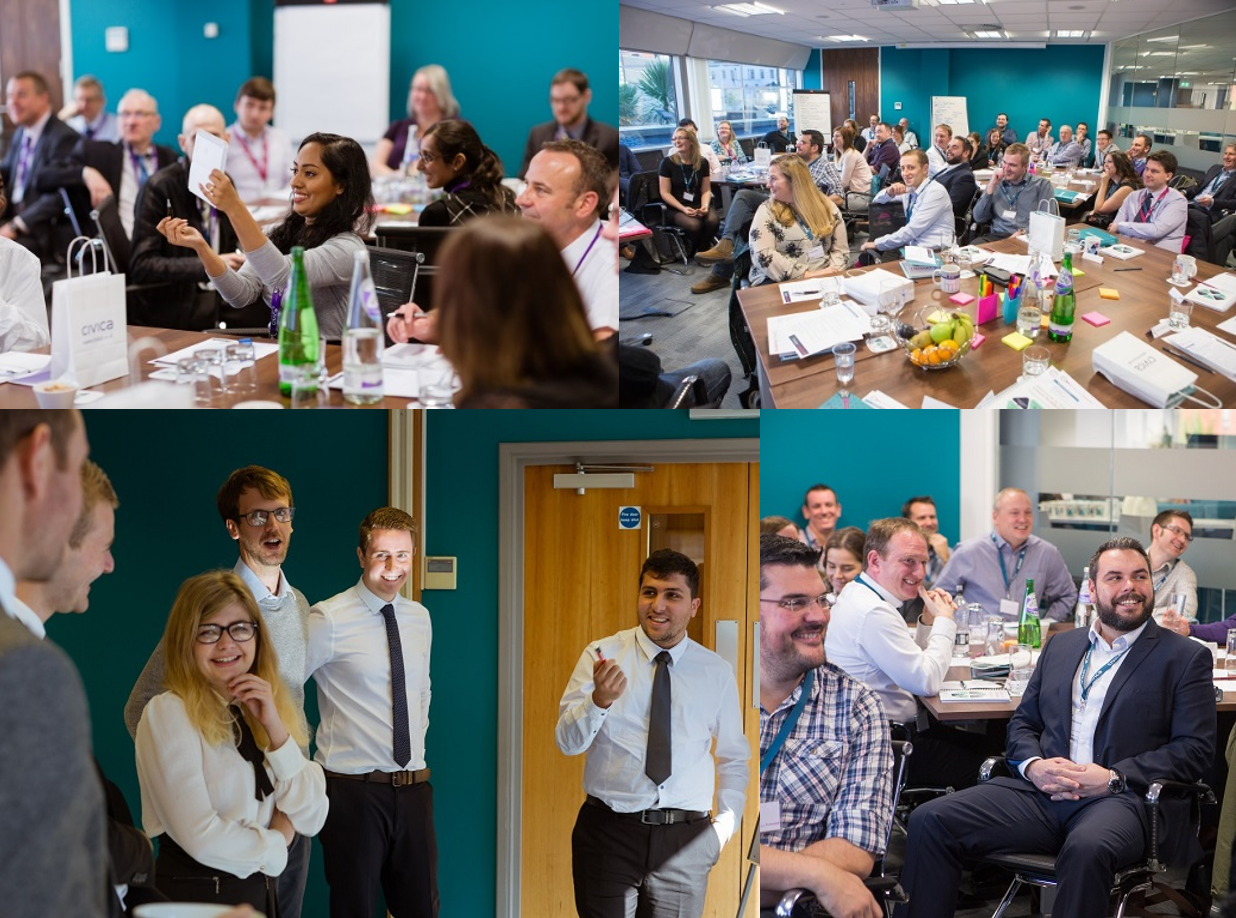 A flexible workplace
We believe a proper work/life balance makes for successful and motivated people. You should never be too busy making a living, that you forget to make a life! We offer agile working and home-based roles as well as flexible office spaces to motivate you and support you in your role, whatever your skill set.
Civica's flexible working hours and choice to work from home means I can balance my life and work without any impact on my career or wellbeing. The outdated 'one-size-fits-all' approach isn't used here; there are great policies
to help guide us but if something isn't working, the company is willing to work with you to try and make things better.
Kenneth Vaughan, Graduate Software Developer
School pick-ups, home-baking and attending parent-teacher meetings are just some of the few things that working mums generally miss. But at Civica, I can enjoy both worlds: being a mum and living in a virtual world of the Senior Executives. I juggle between booking meetings, flight reservations and collating reports in time for my son's pick-up, cooking the dinner and and attending PTA meetings.
Jaimee Gomez (Civica Australia)
Flexible benefits for you
We recognise how work benefits can improve your life; we offer a generous package of holistic employee benefits including:

Ready to start your career with us?
If you'd like to browse our careers or register your interest in working with us...
Apply Now
Proud to be a Glassdoor 2019 employees' choice best place to work
Civica ranked 25 out of 50 on Glassdoor's UK list
Find out more