Paul Tinkler, Business Development Manager (Digital)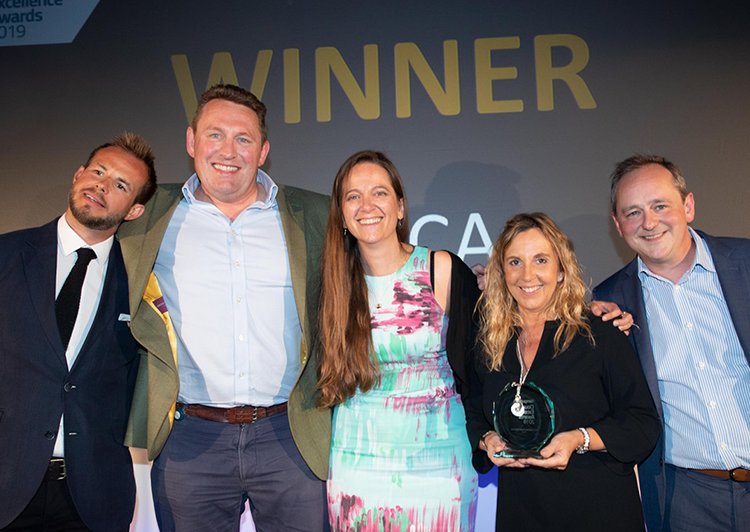 Civica in three words; Team, Opportunity, Reward.
Before joining Civica I successfully ran my own business for many years. One of the benefits of being an entrepreneur is you're the master of your own destiny and you reap what you sow.
In that sense, Civica is very similar. You can truly make a difference to the business, rather than being a small cog in a big wheel and I'm afforded relative autonomy over my work schedule in terms of hours and home-working.
Civica has opened doors for me.
Being part of Civica is an opportunity to be part of something bigger, with the gravitas to influence societal change for the better. The Group has width to it, with many different business areas, which means with the right mind-set there's a lot of opportunity.
Civica is intent on being more than just the sum of its parts.
We're encouraged to be entrepreneurial and good ideas are rewarded. Understanding the product and the customer and being observant of where systems could be beneficial to other customers is fundamental to making the most of the tech we develop.
My biggest project has been CRaSH (collision reporting software) which we developed for the Home Office. It quickly became clear that this software had the potential to make a huge impact in other departments so we pitched for CRaSH to become Cloud based and used by the Department for Transport (DfT). Through Digital Transformation we've successfully integrated this product with the DfT, culminating in our team winning Cloud Integration Product of the Year at the Cloud Excellence Awards 2019.
CRaSH already makes a big impact to drivers in the UK, as well as huge efficiency savings for public sector departments such as DfT, the DVLA and Highways England. What's exciting is that we're only just touching the surface of what this product can achieve. Next we're bringing CRaSH to UK police forces, focussing on integrating it as an intelligent policing system.
Teamwork makes the dream work.
What's driven the success of CRaSH is a really passionate team. There's a good competitive spirit but we're also very supportive of each other.
If I need some help or advice, I know where to go. We have a real camaraderie which permeates throughout the business. The fact that I can knock on our CEO's door and just have a chat says it all.
One piece of advice to anyone thinking about applying to work at Civica?
Just grab the opportunity, because it's an exciting place to work and we have a meaningful effect on people's lives.
The people here are really amazing, you spend a lot of time at work and having great colleagues makes all the difference. We always make sure we have some fun.
Civica's a place for ideas and a platform to put them into practice. If you want your work to have purpose and genuinely make a positive impact on wider society then there's no better place for you.