We speak to Civica's Lauren Tubb about Pride, the importance of using her platform and how the fight for equality is ingrained in normality.
I'm Lauren and I've been with Civica for nearly three years, working as Business Development Manager in our Health & Care team. Things I love more than anything include our one-year-old black lab called Rufus, CrossFit (and the community that comes with it), and my family – my partner Hayley, daughter Ava and Rufus. Yes, the dog got two mentions! Oh, and a really good 'old fashioned'.
Hayley's been with Civica for five years and is the Managing Director for Coldharbour in Heath & Care. She's also a very passionate CrossFitter (she introduced me to it), loves our family more than anything, and when I make her a really good 'old fashioned' after a hard day.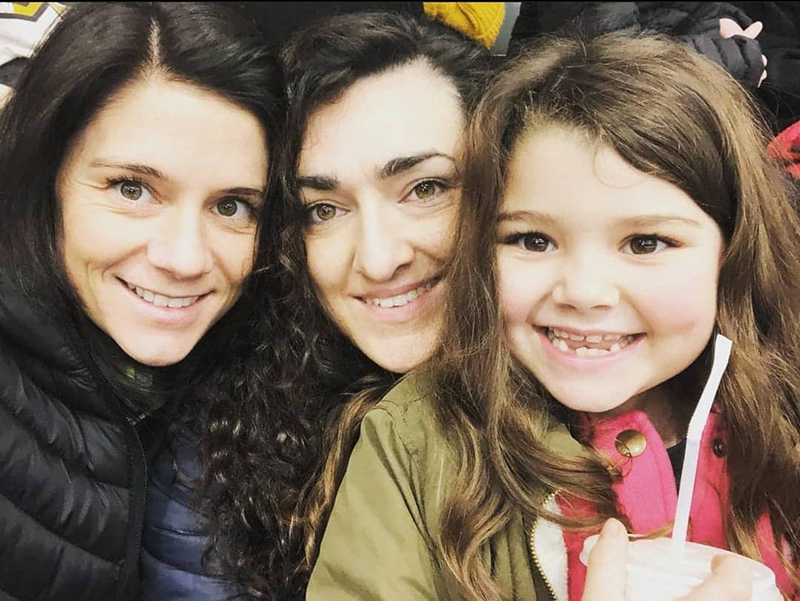 To me, Pride is simply about normality, equality and being offered the same reality as a straight person. It's nothing special or superior – it's being able to mention Hayley's name as freely as I would a man's, in any setting, without any furtive glances being shared around after. Basically, we strive for triviality!
Being open about your sexuality and identity in the workplace is crucial. It stamps out any ignorant, intolerant views, ensures representation, and inspires those that have not had such a safe environment that's allowed them to live freely. Whether it be an openly gay teacher, mentor or boss, you erase the fears of, 'I better not come out else I won't get the promotion'.
The only thing to fear about coming out in the workplace is fear itself. Whatever story you've conjured up in your head of family, friends and colleagues fleeing in disgust… it simply wouldn't happen. Darling! It's 2021, nobody cares – it's practically boring!
I've never felt even for a second that I had to hide the fact that I was gay. I can honestly say that I've never experienced any microaggressions or discrimination based on my sexuality at Civica. We have an environment of cultured and educated individuals where bigotry just isn't tolerated. I also grew up in a metropolitan, diverse city in the 90s, and didn't face many slurs along the way thankfully.
Funnily enough, I ummed and ahed about sharing my story, as I suspect many people do. Highlighting your sexuality as a difference is not equality. However, that is a privileged viewpoint. Just because I've never struggled with who I am, this is certainly not the case for everyone. If I have a platform and voice to tell others that everything's going to be ok, and to keep pushing for change, then I should absolutely use it.
If I lived in an age when I couldn't come out at work, then I would have never been able to be with the woman of my dreams. It was a 'love at first sight' meeting with Hayley across the office. I will forever be grateful to Civica for bringing us together.