Edson Tiger to deliver their new range of digital personal travel security and environment awareness training programmes with Civica Learning.
Edson Tiger is an international risk management, security training and protective services company. They support organisations in implementing effective risk management strategies through the provision of consultancy, protective services, and personnel training.
Edson Tiger will use Civica Learning (formerly Agylia) to deliver a range of online learning programmes, including Complex Environment Awareness Training (CEAT) - a blended learning programme that contains a mix of eLearning, videos, case studies, informal learning tasks, live webinars and assessments for scenario-based learning.
Using Civica Learning, Edson Tiger will be able to easily create and manage certifications and compliance, when it forms part of a customer's mandatory training programme.
David Curran, Director at Edson Tiger said, "Even before the Covid-19 pandemic, there was a growing demand for a digital version of our training programmes. That demand is now increasing. We're delighted to be working with Civica as we move from face-to-face programmes to providing customers with our new digital learning programmes. Civica team are great to work with, they've been able to combine creativity in eLearning design with their technical LMS capabilities to provide a sophisticated training solution."
David Curran,
Director at Edson Tiger
The threats and challenges faced by our customers is becoming more complex. The quality of training we provide, both in terms of experience and knowledge transfer, is therefore vitally important. The ease-of-use and visual interfaces of Civica Learning, in addition to our new engaging online content, will enable us to provide our customers with the best possible digital learning experiences.
Civica has also worked with Edson Tiger to turn their subject-matter expertise and classroom training into a range of highly engaging online courses. The courses contain modern design and media approaches, including 3D graphics and animations, turning vital travel and security information into captivating digital learning experiences. When required, the online training has been customised to reflect a customer's own travel policies, procedures and branding.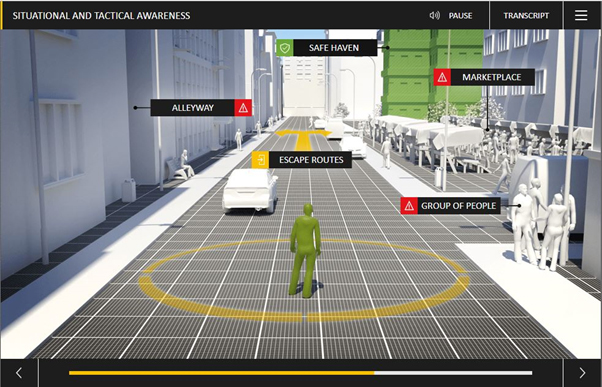 Edson Tiger's Intelligent Travel eLearning Course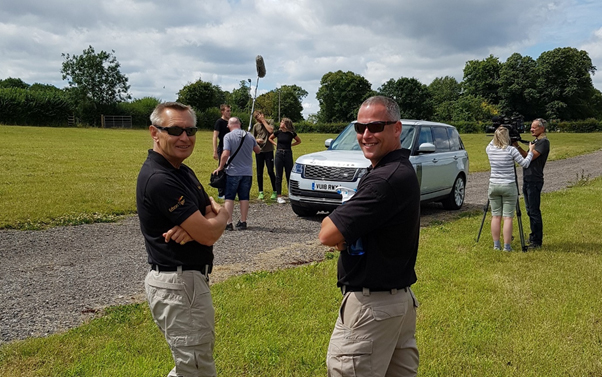 Edson Tiger filming Complex Environment Awareness Training Video