A menu of assessments to support you in making a rational business case for digital investment:
In the wake of the Covid-19 pandemic, an increasing number of public sector organisations are facing budget restrictions and other constraints amid increasing uncertainty. If your plans to replace or rebuild critical applications and platforms have been cancelled or postponed as a result, you'll need to change tack and look for ways to safely extend the lifespan of your existing products and ensure you're effectively managing any legacy technology across your IT infrastructure.
That could involve increasing the stability and reliability of the application or bringing it into line with current accessibility standards. You may need to assess the supporting platform infrastructure for your organisation to provide the right levels of performance and security, or look for migration opportunities that could unlock cost savings and avoid the burdens associated with technical . And if your organisation has evolved since a service delivery model and agreement was put in place, it may be time to review whether your requirements are being met.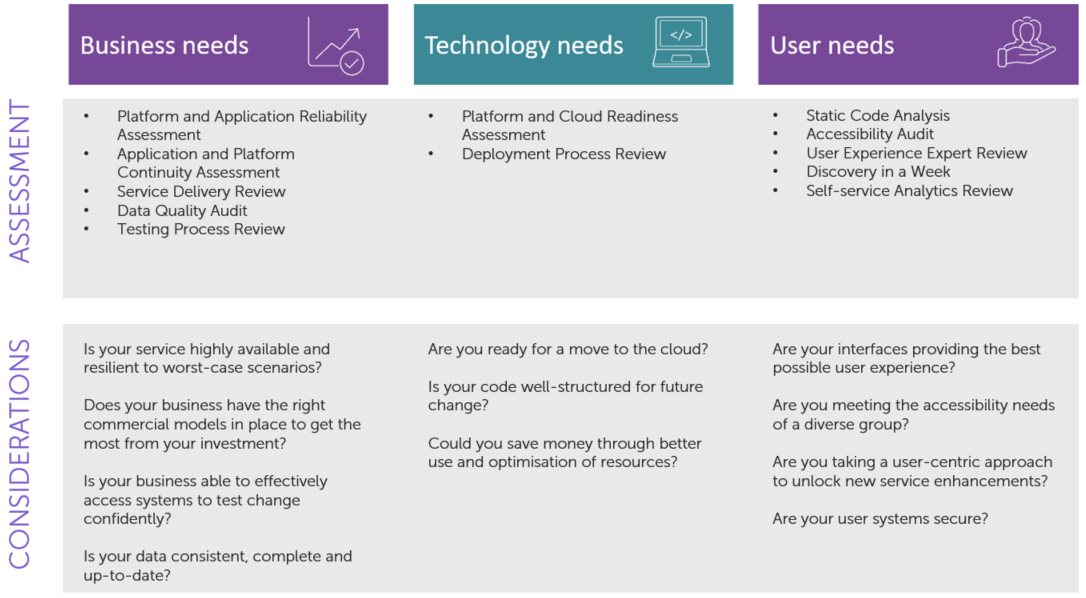 How we'll support you:
We have the teams and processes to deliver GDS-compliant services, including government-approved facilities suitable for SECRET and TOP SECRET projects
We have 25 years' experience of providing managed applications and platform services to government bodies and the private sector
We manage high-profile and business-critical systems, many of which handle sensitive or secure data
Where required, assessments are carried out by individuals with a minimum of SC clearance and NPPV3
Our processes are certified to ISO 27001, ISO 9001, ISO 14001 and Cyber Essentials standards
Civica is a certified partner of both Microsoft Azure, AWS and niche providers such as UKCloud
We routinely deliver major changes for the services we support without compromising service availability or performance.
Get in touch to book your application and platform assessment today: