Martyn Poole, PMO Manager, Housing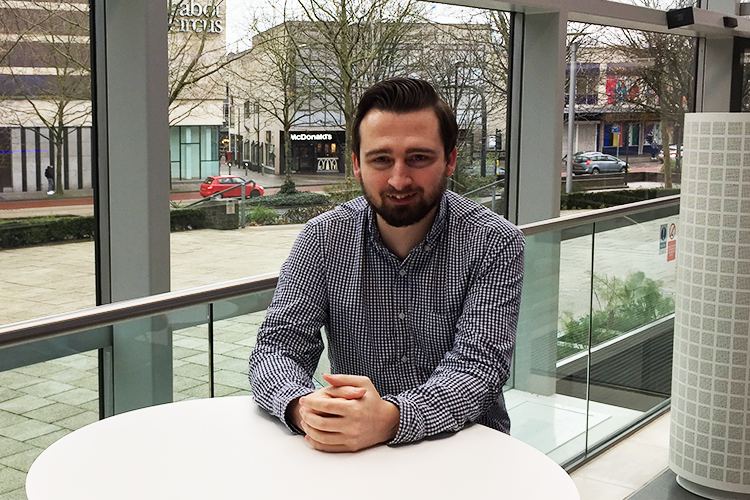 Civica in three words: Challenging, dynamic, opportunities
I originally joined Civica in a PMO Analyst role in our Health and Care team, before being promoted to Group PMO Analyst, and 10 months later moving into a PMO Manager position in Group PPM.
Since then I've moved into our Housing team where I've setup and run the PMO for one of our largest housing contract wins to date.
Civica develops careers
I first heard of Civica through contractors in other companies who all spoke very highly of the business. This sparked my interest and, after a bit more digging, I could see Civica was a company on an upward curve.
A big factor in joining Civica was the potential for career development. From day one I was told that given our sustained growth, opportunities would come up and I'd be able to develop into a more senior role.
I've now been with Civica for almost four years, and with several different roles under my belt, I can certainly say that was a promise well kept!
Taking on more responsibility
In my experience of Civica, if you're performing well in your current role then you will be trusted to make that next step. If that's what you want to do, then you'll be unanimously supported in doing that.
Our people in project management roles need to be more adaptable than I've seen in other companies. You'll regularly be challenged to learn about, and deliver new products and that's really helped to broaden my skillset and market knowledge.
My proudest moment?
Coming into the newly created Group PMO team, I helped establish the team and a framework for Project and Programme Governance across the Group. This was a big challenge for me, and I was rewarded with my most recent promotion.
I've found Civica to be very transparent like that; you'll be trusted to take ownership of tasks and when you deliver, you will be rewarded for this success.
One piece of advice to anyone thinking about applying to work at Civica?
Our colleagues are great, the best I've experienced and the vast majority of people are looking to do the right thing. If you're looking to progress professionally, in a fast-paced and challenging environment, then this is the place for you.