This World Mental Health Day, we speak to Marie Mills in Civica's Housing team about her mental health challenges and how she's learned to manage them.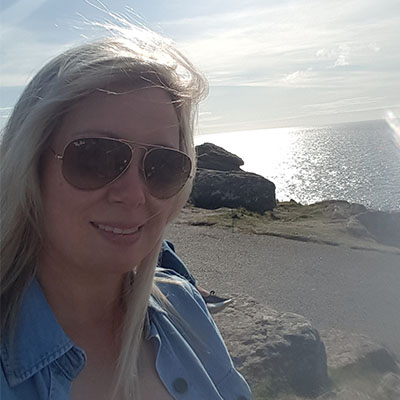 In November 2019 I suffered a terrible mental breakdown. While I returned to work after three months, in all it took 14 months to recover.
During this time, I had depression, anxiety, enochlophobia (fear of people) and agoraphobia (fear of going outside), as well as many other health symptoms. At first, I couldn't talk to anyone. I was scared and ashamed. But with a bit of help from a couple of people, I started to talk. I shared my thoughts and feelings, and I sought holistic help which began my journey towards recovery. I started to face these newly generated fears and be in control of myself again. I literally had to flood myself with self-love.
I was always the life and soul of the office, but returning was one of the bravest days of my life. I just wasn't the person that everyone knew me to be! I was shy, quiet, embarrassed and very anxious. I hid in the toilets a few times just so that I could cry, meditate or talk to myself – to feel reassured that everything was okay.
But people noticed – my colleagues, my friends and my managers. They would say through the toilet door:
"Are you ok?"
"Want to talk?"
"Shall we go for a lunchtime walk?"
"Marie, it's completely fine you feel this way. I've been through this too."
My co-workers started to visit me at home. My managers eased my workload. Everyone was so understanding, and I felt so lucky to have their support.
Getting back to normality was half the battle of getting well, which included social interaction and work. In Civica's blended working environment, meeting up and reconnecting with my colleagues is so refreshing. Keeping the mind occupied is important too. Taking up hobbies, doing kind things that make you and others happy and smile.
And now, nearly two years later, I can talk openly about my journey. It's not over, but I know how to cope and manage my anxiety now. It's very rewarding when you know what to do.
As one of Civica's mental health first aiders, Marie listens to colleagues' concerns and helps them think about the most appropriate way of gaining professional support. You can read more about Civica's supportive working environment here.