Meet our inspirational volunteers
It's National Volunteering Week in Oz this week and we want you to meet some of our amazing volunteers who work with us. By day they might be answering your IT support questions, gathering business requirements, or writing code, but after work hours they are out in our local and international communities helping those most in need.
A big shout out and thank you to Juan, Kelly and Michael for sharing their inspiring stories.
Juan Shamoon, State Emergency Service (SES) Volunteer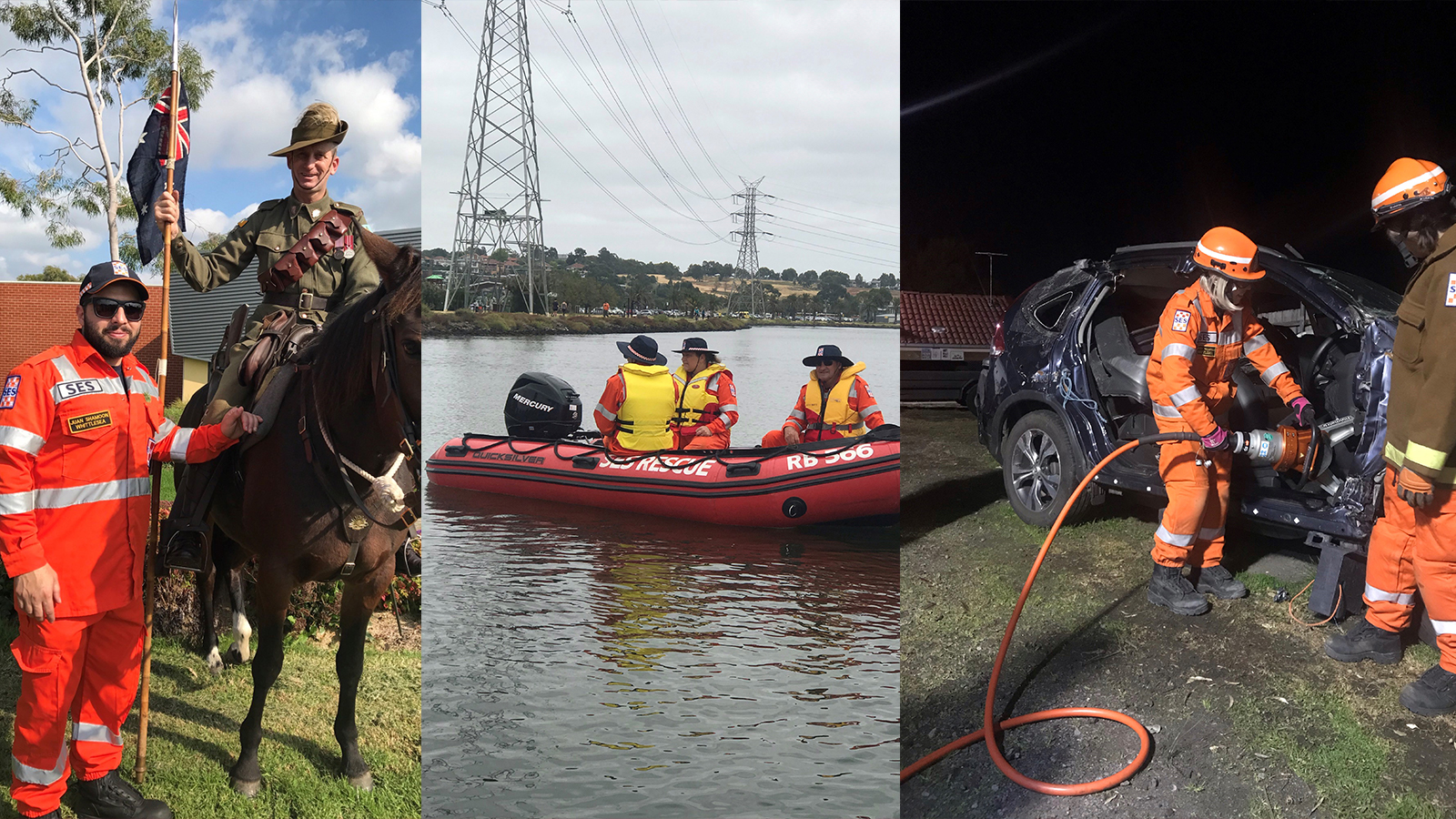 I volunteer for the State Emergency Service (SES) for the Whittlesea (Victoria) unit. I have been volunteering for about 5 years now for SES and I love every minute of it. As a State Emergency Service volunteer we do a range of things. We provide on the ground support during emergencies, from responding to natural disasters such as floods, storms, earthquakes, tsunamis and landslides, to road rescue, and supporting other emergency service organisations such Victoria Police, MBF, CFA and Ambulance Victoria.
These are just some of the things we do while assisting other agencies, which also include searching for missing person, searching for evidence at a crime scene, and protecting crime scenes.
The benefit I get from volunteering is the great feeling of helping the community, and also meeting people from all walks of life. For the community, they get our assistance and we make sure they are safe.
I volunteer because I want to help out the community and give something back to this great country that has provided so much for me.
Kelly Gibbs, Sumatra Dream Class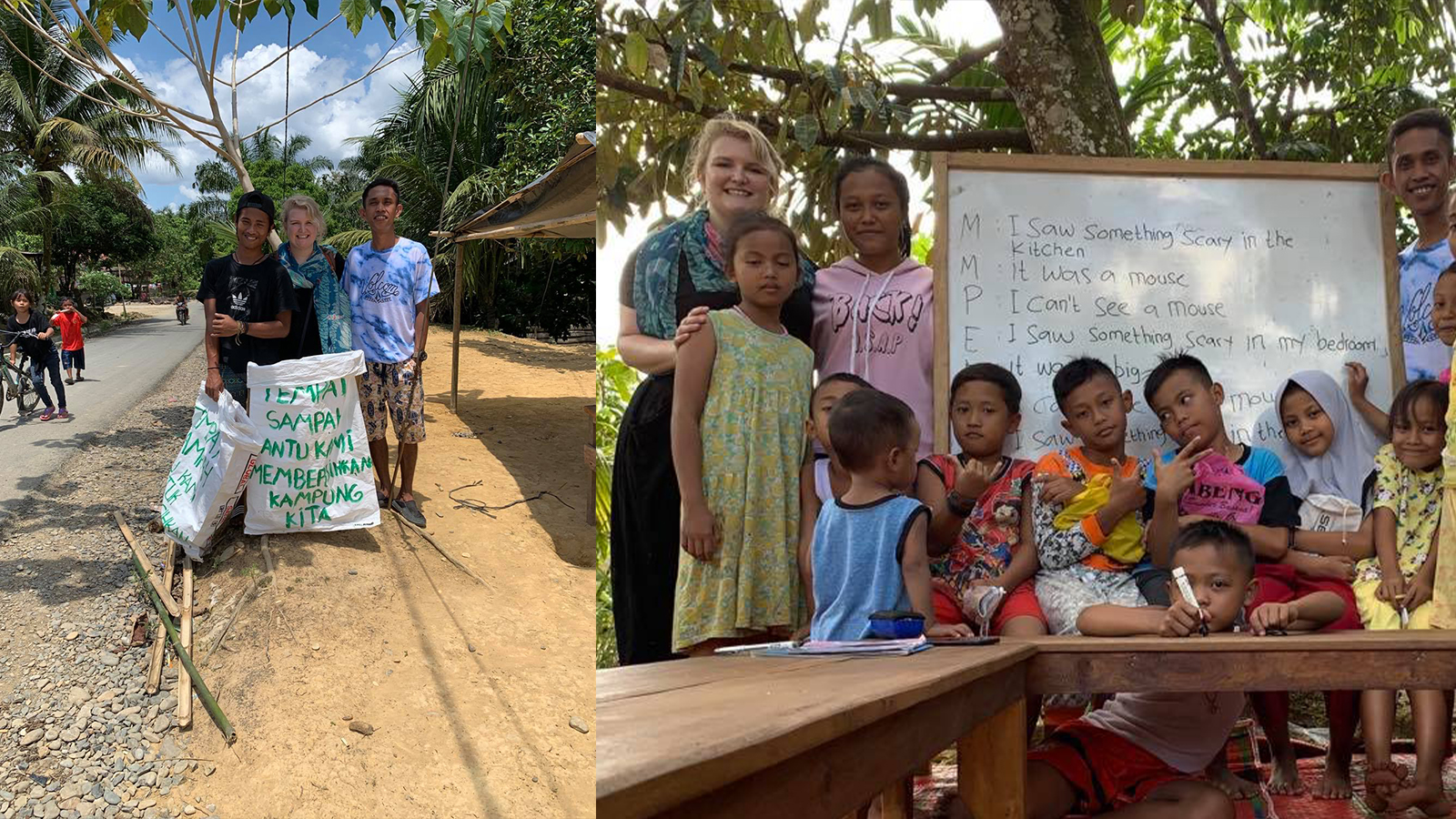 I've been involved with a grassroots community-led organisation called Sumatra Dream Class, which is based on the village of Porli, about 4 hours drive from Medan, in North Sumatra. My most recent trip to Porli was in February, where I was able to achieve one of my 2020 goals of securing and transporting English learning resources to Porli so the young adults of the village can continue providing free English lessons to the children.
English lessons are not easily accessible in such a remote area and it was recognised by the community that the provision of English lessons was going to be one of the keys to unlocking the future potential of the children of the village.
Literacy will allow them to steer away from the core industries of the area which are unsustainable palm oil farming and very unfortunately, poaching in the Gunung Leuser national park border.
The other program I have assisted with at Sumatra Dream Class is the provision of bins to the local community, as plastic waste and effective rubbish disposal is another problem in a remote community with no local government assistance. I'm also thrilled to say that we were able to secure a commitment from a local palm oil plantation owner to convert a percentage of his land to more sustainable farming practices and when I was there in February we planted to the first fruit trees on his land as part of that ongoing regeneration project.
If anyone wants to learn more about the awesome work being done by the community check out http://sumatradreamclass.com/our-dream/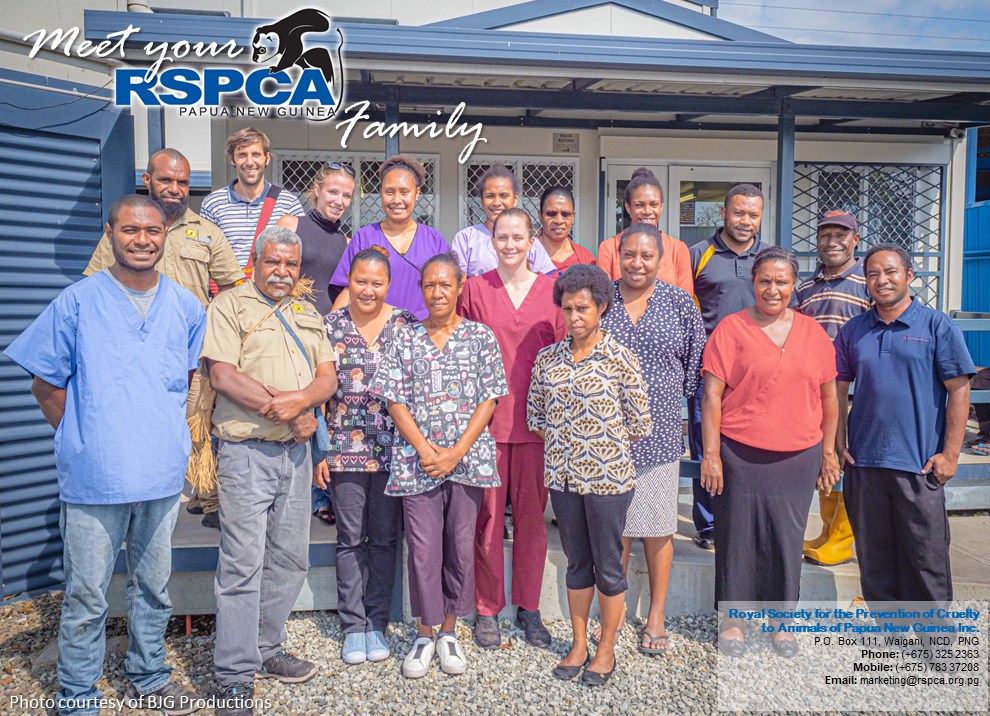 Over the past couple of years, I've undertaken a couple of different placements with the Australian Volunteer Program. It's a great initiative that matches your skillset with the needs of a Partner Organisation in another country.
Having very few handyman skills, I would certainly act as an occupational hazard on traditional volunteer projects such as housebuilding. However, this DFAT funded program offered me the opportunity to apply for IT related positions and was thus able to provide assistance in this way.
I spent time both in the Philippines with a lovely organisation (MUAD) that promoted sustainable practices to smallholder farmers. Last year, I did a further placement with the RSPCA in Papua New Guinea aiding them in some system upgrades and various other activities (socialising the cats and dogs up for adoption is not a difficult way to spend a lunch break).
Rather than just delivering a project, a key focus of the program is capacity building. In this context, the goal of the volunteer is to impart their knowledge to staff within the Partner Organisation so that benefits may continue to be realised post placement. As such, building strong relationships with your colleagues is just as important as any proposed change initiative. Whilst I managed to see some interesting and lovely locations during both these placements the biggest benefit was definitely the time I was able to spend time with the awesome people within both organisations.
It was not a tough decision to take some time out from working at Civica (and previously Carelink), and I was fully supported by my fantastic managers, which made the decision even easier. You almost inevitably gain considerably more than anything you contribute.