Libraries in lockdown: stories from the frontline
With all libraries physically closed in Australia for most of the past 2 months, we've seen some fantastic examples of libraries delivering innovative services to communities. We put out a call for our customers to share their great stories to a wider audience and we're pleased to present Bathurst, Ku-ring-gai and Georges River Libraries in New South Wales.
Bathurst Library Spydus upgrade goes ahead despite COVID-19 challenges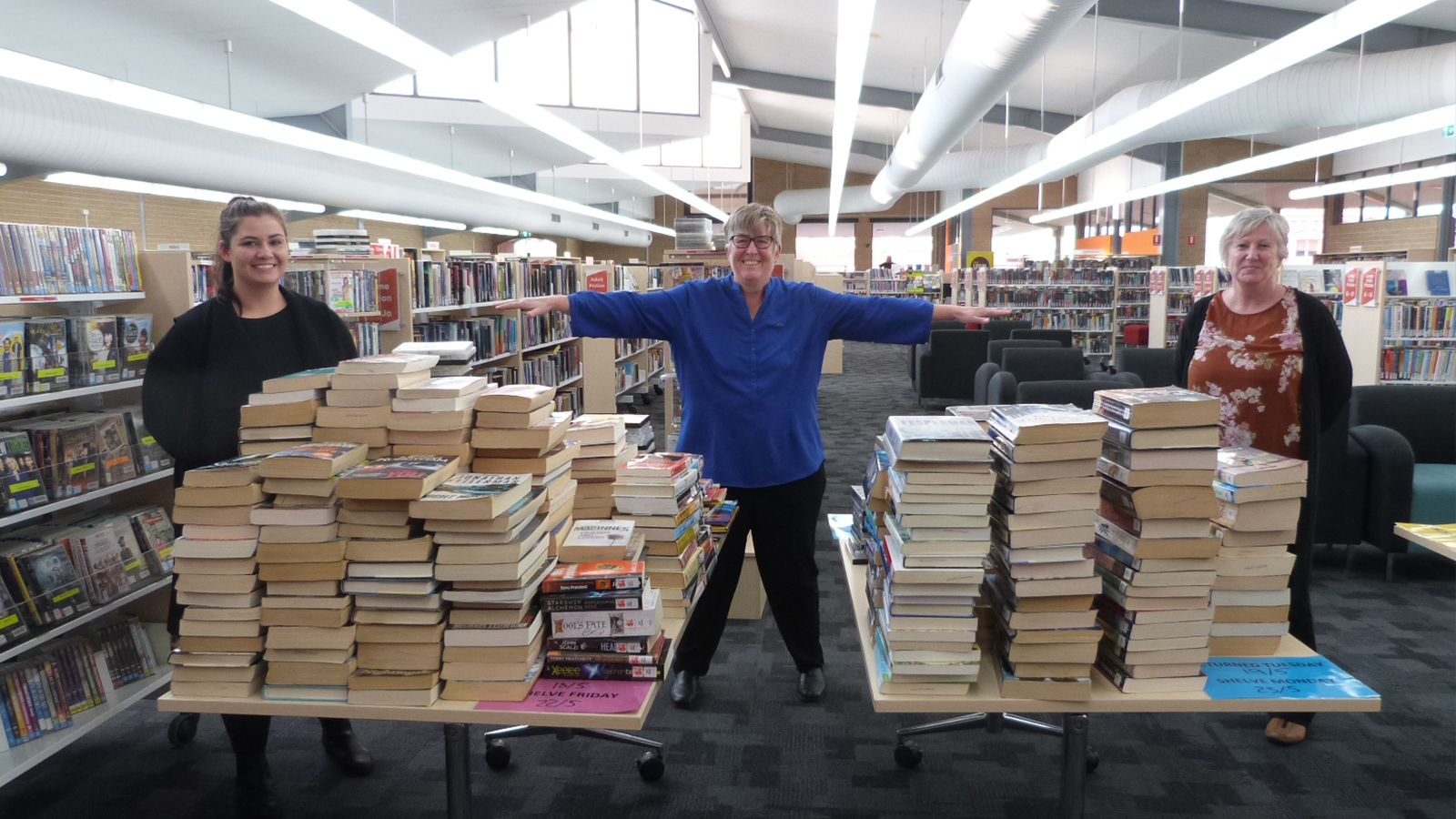 Bathurst Library successfully completed a major Spydus upgrade while simultaneously implementing new community-driven initiatives in response to the COVID-19 crisis.

When the library closed its doors on March 23, staff initially thought this would provide plenty of time to work on the Spydus test system in time for the changeover at the end of April. However, the library tech team soon found themselves busier than ever dealing with more immediate issues, such as bulk extending loans, suspending notices and finding new ways to communicate with the community.

Following the closure, the Bathurst Library team was instantly on the front foot working out ways to continue providing a service to the community, albeit in a different way. One priority was creating a temporary eMembership via our OPAC so more Bathurst residents could access our eResources if they were not already members.

Live storytelling and children's craft activities via Facebook, a virtual school holiday program, online author talks, curating new web pages to assist with home schooling, expanding the eLibrary collection and establishing a no-contact Call & Collect service are some of the other initiatives the library has introduced during these unprecedented times.

Despite these extra activities, the library pushed ahead with the scheduled upgrade, which occurred on April 29. Being closed meant there was minimal disruption to both staff and members, plus inhouse training could be completed in a shorter timeframe. The upgrade also highlighted how we could use our new WPAC to extend our online presence and use new Spydus features to streamline work processes.

Bathurst Library has been at the forefront of a council-wide campaign #openforbusinessbutdifferently, which aims to present the community with the consistent message and assurance that it will continue to provide essential services.
One thing this pandemic has reaffirmed is that library staff work in libraries because they want to help the community, and they will continue to do so in the face of just about anything.
---
Ku-ring-gai Library find innovative ways to stay in touch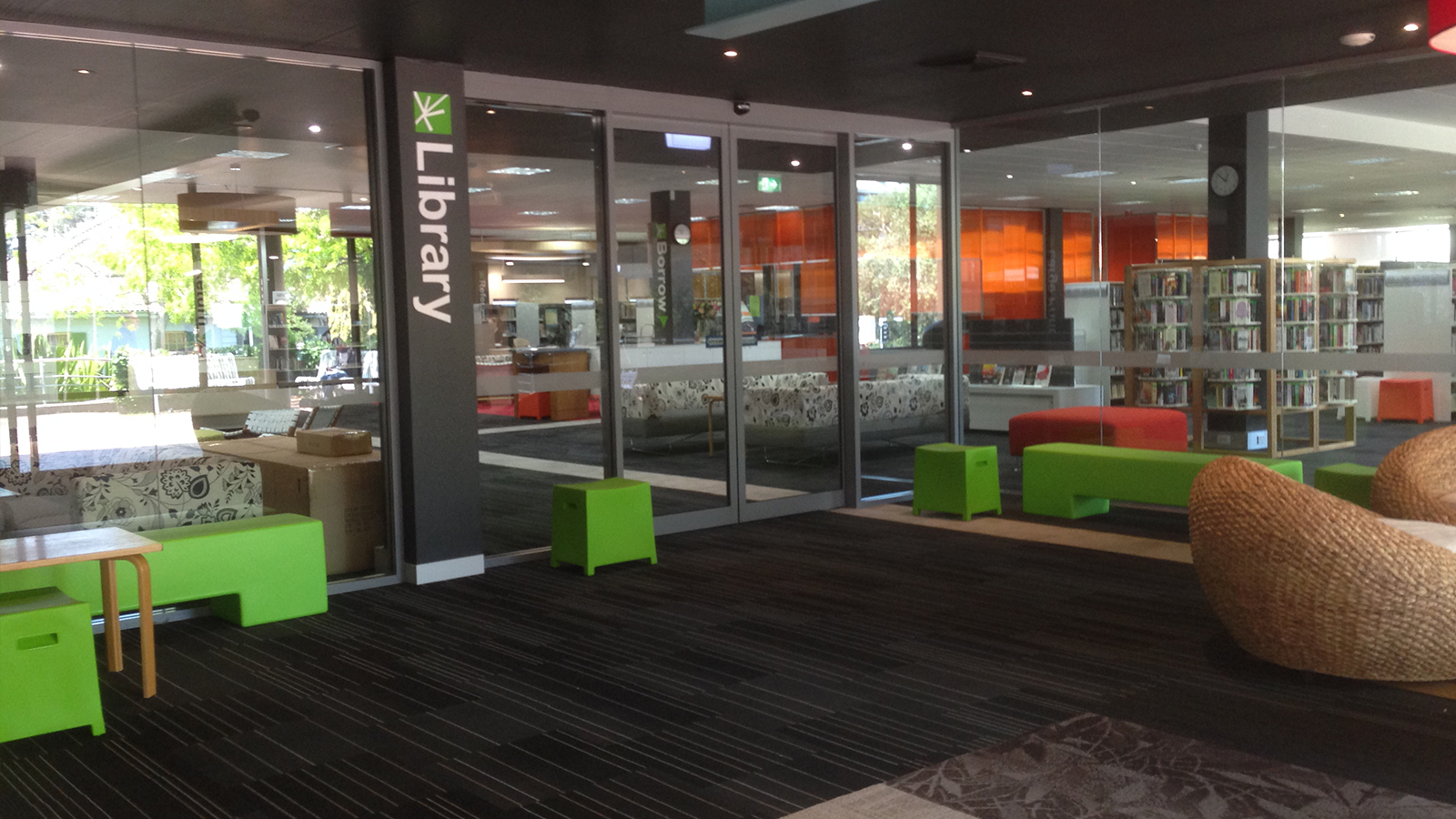 COVID-19 closed our libraries, but that did not keep our innovative staff away from our customers.
In a way it pushed our librarians to find virtual ways to stay in-touch. Some things that emerged by way of programming were - streaming storytime sessions, uploading rhyme and storytimes on You-tube, virtual book club, online Lego challenge, and librarian choice style- film reviews and recommendations uploaded on YouTube. The Communications team launched their Life on line page advertising all on-line services of the Council, while the Information Services Team in our library were diverting resources towards e-books, e-magazines and e-comics. Multiuse titles were also purchased on these platforms to help book club members.
Library Branch staff worked collaboratively with our Council Rangers to deliver the contactless Knock and Drop service. This service delivered reserved library resources to the residents of the Ku-ring-gai Local Government area. The collection services team were updating our catalogues and creating seamless access to our resources and spent time creating pathfinders.
All library staff also engaged with our borrowers via the telephone to update all membership details.
This was also a fantastic opportunity for library staff to touch base and offer help with online resources via the Council and Library website.
---
George Rives Libraries use COVID-19 to focus on improving online presence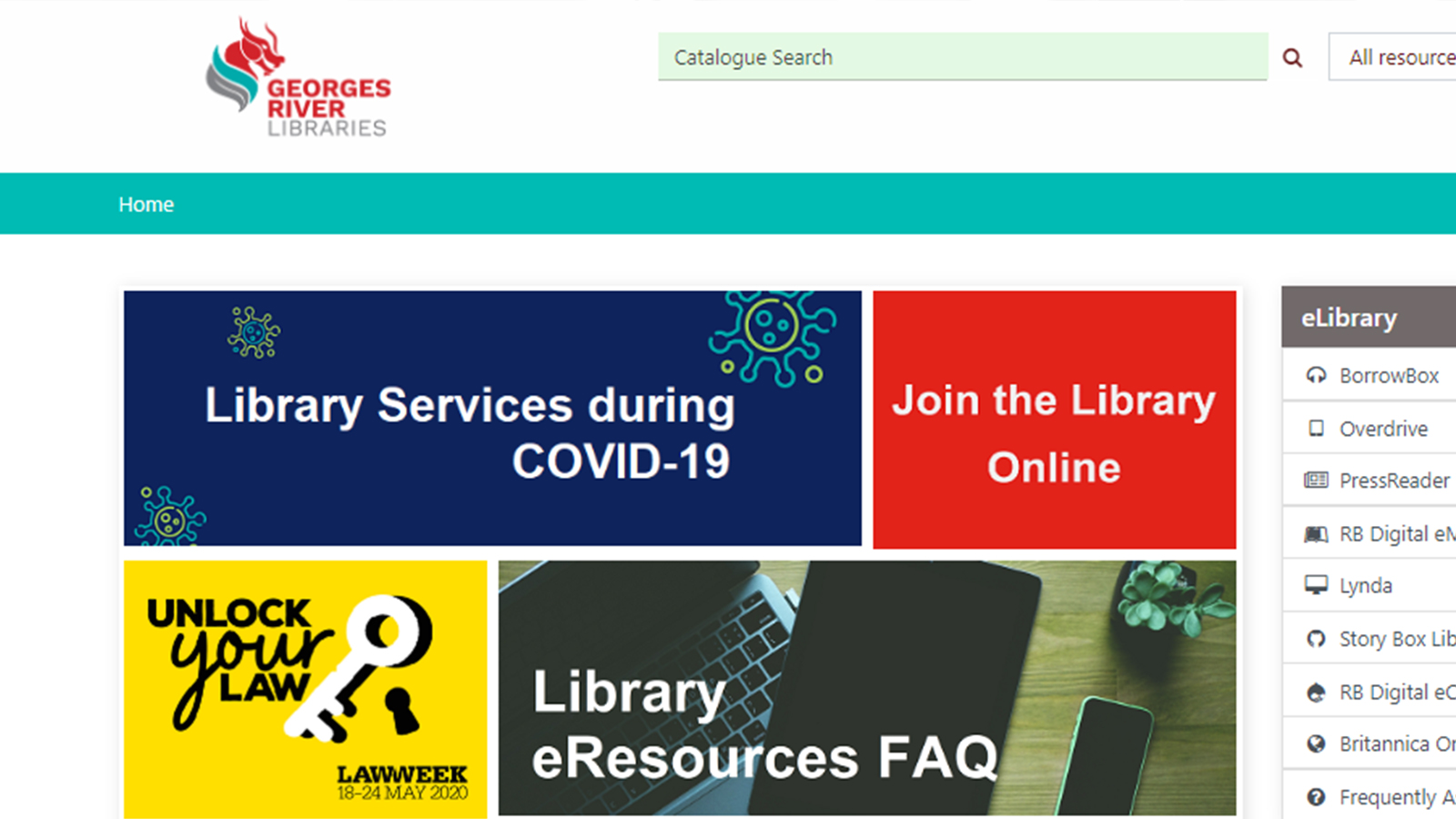 Georges River Libraries were closed to the public from 26 March 2020 in line with Federal and State Government public health orders.
With the physical libraries closed many library staff have focused their work on editing, improving and adding to their online presence – things like the website, social pages and blogs.
Beyond the provision of eBooks and other online resources, there is a large focus on creating and sharing the Libraries' own digital content – especially in the areas of Local Studies, Children's Storytimes and Readers Advisory Services. Some library staff have been redeployed to other Council departments to assist with a variety of customer service roles and projects.
The current operating environment has also helped the Library review the way customers deal with it online. Staff have identified ways to make it as easy as possible to complete priority functions like joining and finding online content. To this end they have created a better online membership process and improved the layout of our pages. Civica staff have been on call and responded to help requests when they have made changes to policies and to help resolve issues with integration of eResources.
The Library's agility and adaptability in continuing to provide valuable services to the community has been recognised by Council and the community alike. The community have thanked the team for continuing to being on call to resolve issues with their accounts and access to resources and the controls put in place to ensure they do not accrue fines.
Staff are highly motivated to do work that helps Georges River Libraries' stay in touch with members and customers in this time when people need access to information and recreational material the most