Every year, June 23rd marks International Day of Women in Engineering, a campaign created by the Women's Engineering Society to raise the profile of female engineers and showcase the range of STEM career opportunities available to girls and women.
We spoke to Civica's Shikha Nagar (Senior Test Analyst), Kerry Finch (Software Engineer), Divya Dhanwani (Senior Software Engineer) and Ritu Agrawal (Lead Business Analyst), about why they chose a career in software engineering…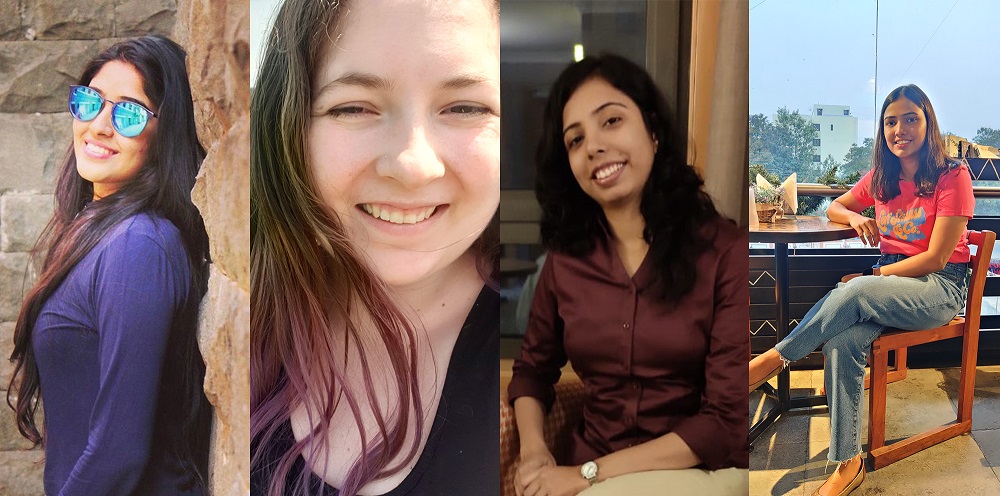 What inspired you to get into software engineering?
Ritu: I joined this field because software engineering includes a variety of roles with the opportunity to work right across the industry. I joined as a software developer, gradually gauging my interest level, then moved towards the functional and business side of the application as a business analyst.
Divya: When I started out, apps were beginning to impact everyone around the globe. They weren't just used in the office, but as part of people's day-to-day lives. I wanted to be one of the people creating that impact. That inspired me to get into tech, along with my curiosity to understand the apps behind the scenes.
Shikha: I was keen to understand the machines, the future revolutionary ideas and imagine the technical innovations. My cousin's role as an engineer made me want to work in IT too and put my ideas out in the world to improve people's lives. Plus, I love how an engineer can make a machine work just by writing a few commands. As an automation engineer, I love to make scripts: it gives me immense pleasure when they work and discover bugs.
Kerry: I had a wonderful teacher for A-level Computer Science who felt that I'd enjoy software development. While I didn't quite enjoy my Maths degree, I loved the computer science modules. These are what inspired me to seek out a job in software engineering where I could still put my degree in practice.
What, if any, challenges have you faced along the way?
Shikha: I was born in a town called Indore in a middle-class family. I saw my mum, a housewife, push herself to become a teacher, beginning with kindergarten and progressing to older ages. Her journey, from dependent to independent, made me want to be a working woman. However, my challenge was understanding what exactly I wanted to become in such a vast field!
Kerry: I went to an all-girls secondary school, so wasn't subjected to much sexism growing up. I had friends at university who were discouraged by various people to not pursue a maths degree, but personally I was always supported and encouraged to do what I enjoyed. Software engineering is still quite a male-dominated industry and with Civica taking me on in my first role, this is something I've adapted to, such as different communication styles, alongside working virtually and from home during COIVD-19.
Ritu: When I first started, I found the demand of technological advancement to be ever-increasing, and it was a challenge to meet deadlines. It was also difficult to adapt to working in a team. But, as with all things, over time I was able to overcome these challenges and progress in my career.
Divya: Keeping up with new and emerging technologies has been challenging. There seems to be something new springing up every day!
What's your advice to girls and young women entering the industry?
Kerry: My best piece of advice is to just follow what you enjoy. Never let anyone tell you what you can or can't do with your life. If anyone ever tell you that you can't do something you want to do, go and do it, prove them wrong. You've got this!
Ritu: Understand what you're passionate about. Based on that, choose your career path because progression will come more easily to you.
Divya: The industry isn't only for men. There are examples everywhere of women engineers who have mastered their role – and you could be one too! Do your best and you'll be the best.
Shikha: As women remain underrepresented, we must make strides to close the gender gap and fuel the next generation of female innovators. At a time when technology continues to transform the way we live, work and learn, this is more critical than ever. You'll often find opportunities that you think you can't do, but the truth is, you really can. It's okay to feel uncomfortable and try things you've never done before, because you never know, you might like it!