Our history is what shapes us
Louise Prescott joined Civica in April 2018 and works as part of the revenues team as a Project Leader.
With this year's Black History Month theme of 'Saluting our sisters', Louise pays tribute to her mother and celebrates her own Black history.
Black History Month is very important to me because, as a child, the only way I learnt about Black history was through attending Saturday School. Both of my parents were born in Jamaica so it's important to learn about what happened when they arrived in England, and their parents before them. I don't think it should be something that should be confined to just one month: it should be made a part of mainstream learning.
How can you plan your future if you don't know about your past?
Our history is what shapes us. It makes us the people that we are; whether good or bad it will have an impact.
This year's theme is 'Saluting our Sisters' and I want to use this to celebrate my inspiration and hero – my mother Joanne Prescott. I'm one of four children and my mother raised us all by herself, while also managing to set up the Tipton African Caribbean Association (the first of its kind in the area in a time when racism was a big issue).
She also went to university and gained her degree in nursing. She later joined Unison and was the first Black unison branch secretary while working for Dudley Council.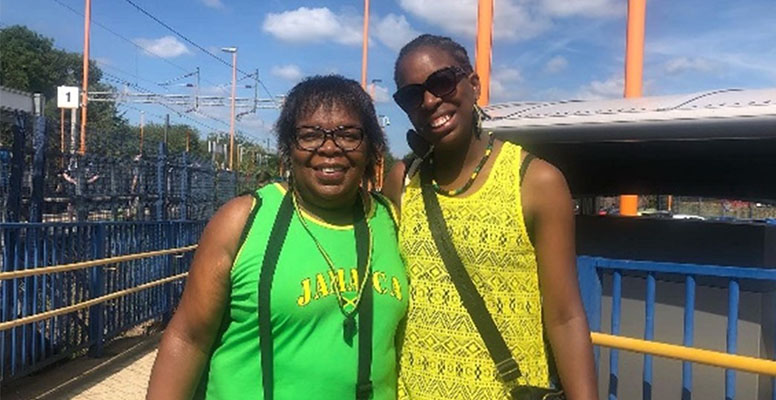 Louise Prescott (r) and her mother Joanne.
My mother sadly passed away in December 2022 after being diagnosed with bowel cancer just two months earlier. I hope to carry on my mother's legacy – she always taught us the importance of hard work and the importance of family.