Arden Cassie
Associate Consultant-Local Government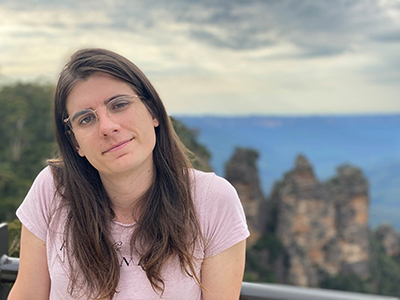 What does your typical day look like?
I start most days by reviewing the status of the billable requests using a giant excel spreadsheet full of multiple queries and layers that I built myself. After that there is not really a typical day. There's always something new to learn or a new problem or challenge to be solved, and there's always new customers to connect with and help out.
What inspired you to take up a career in tech?
I was looking for a career where I had the scope to push myself and really find out what I am capable of. I love the way I have been able to make the most out of the opportunities given to me and to constantly find new and interesting challenges.
Why is it important to support women in STEM?
A few years back I learnt how hard it was to try and become something that you couldn't already see in the world around you. It is so critical that we make space for the amazing women already working in Science and Tech so that the next generation can see that this kind of career path is available to them. It's also a great chance to show that work in this kind of area is far more exciting than just doing the same things over and over like it sometimes seems in school.