Talent for the Future - Graduates
We recognise that young talent is the future for our business and we're with you every step of the way.

As an innovative company, we're always looking for bright minds and passionate people to support our continued growth. The only limit to what you can achieve is your own ambition: we'll provide the training and career development opportunities to help you grow and fulfil your potential. And with a huge and diverse range of projects always on the go, we guarantee you won't get bored!
When you join Civica's 'Horizons Graduate Programme', you're offered a dedicated career path with excellent career progression. Our graduates take an 18-24 month tailored development programme along with mentoring and coaching along the way.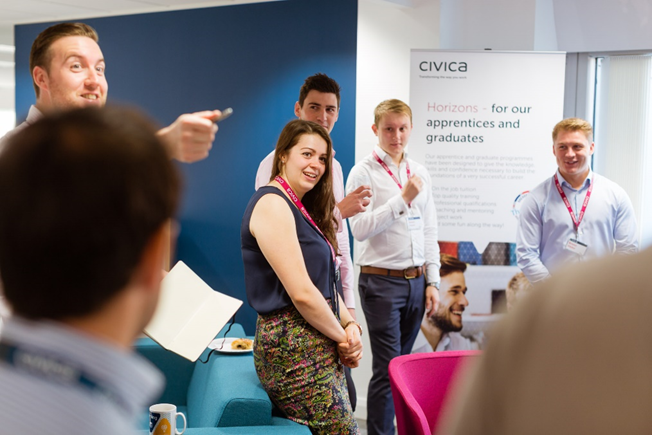 We ensure your skills remain up-to-date through continuous professional development. Every new graduate can access the Civica Academy and any of our training courses from technical tuition to valuable soft skills.
The projects I work on encompass a wide range of technologies used by web applications today. That, combined with a very helpful team allows me to learn more about the technology and grow as a professional. As a trainee graduate engineer who works full time at CDSI and studies part-time with the Open University, the flexible working hours are a big help for me because it allows me to make the most of my time.
Jiri Cermaack - Graduate Engineer
Take a look at our graduate jobs?
Please browse our open vacancies or register interest with working with us...
Click here